What a great summer weekend to enjoy fresh fruits and plenty of fun. Check out our blackberry picking updates for this weekend – July 13-14th, 2013. And don't miss the yummy tastings, take home recipes, and great cooking tips.
Farm and  Market News
26002 Pear Orchard Road, Moseley, Va. 23120
4800 Market Square Lane, Midlothian, Va.  23112
Blackberry Picking at the Farm/26002 Pear Orchard Road, Moseley, Va. 23120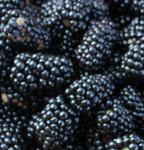 Pick your own blackberries tomorrow evening from 5pm to 8pm.  There are lots of delicious blackberries in the fields for you to pick.  There is no admission charge and blackberries are $3.89 per lb.
Picking Days & Hours:
Tuesday & Saturday: 8am until 11am
Thursday: 5pm until 8pm
Chesterfield Berry Farm's Famous Super Sweet White Corn available starting tomorrow (July 13th) plus FREE samples of Roasted Super Sweet Corn
CORN IS FINALLY HERE!
Tomorrow morning (July 13th) starting at 10am, deliciously famous Super Sweet White Corn will be available for you to buy and they will also have FREE Roasted Super Sweet Corn for you to sample.
Chesterfield Berry Farm Super Sweet White Corn
This weekend (July 13 & 14), all kinds of yummy dishes for you to sample plus take home the recipes for all your favorites all for FREE!
You can get some great tomato cooking tips and try a FREE Sample of our Famous Roasted Super Sweet Corn.
Sampling begins at 10am until 4pm both Saturday and Sunday.
ON THE MENU:
Tomato Pie, Tomato Garden Salsa, Tomato Casserole, Spinach Stuffed Tomatoes, Tomato Tarts and Tomato Pico de Gallo